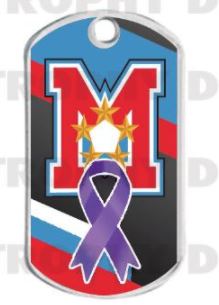 Link to Enter Meet (Need Password)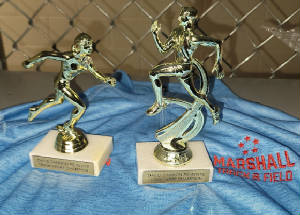 Update!!!!! - Winner of each event will get a Trophy.
5th David Cannon Memorial Polar Bear Invitational

Saturday, December 3rd, 2022 George C. Marshall High School - Falls Church, VA

We have accepted the following teams into the meet - TBA
The entry deadline is Wednesday, November 30th, 2022, at 11:59PM.

Scratches will be allowed allow until the 10AM on race day.

$200.00 Per School Payments Entry Fees payable
to:

Marshall Boosters

Attn: Track Coach Clifford Wong

7731 Leesburg Pike

Falls Church, VA 22043



Once meet limit is reached or Entries are closed, entry fees are due and not refundable regardless of weather. Please email Coach Clifford Wong for the entry password - headcoachwong@yahoo.com.



Entry Limits - 8 per individual events, 4 relays and unlimited field events. Field events will go for 90 minutes.

Reminder if you would like to compete in pole vault - please email me.

Additional Entries will be allowed based on numbers of entries per event.

Running Events: ALL FINALS

This will be F.A.T. MD, DC & VA Sanction.

General Admission: $5.00:


Concession will be open. T-shirts will be on sales. Temporary bathrooms will be available, and the building will be open at Door #5.

There will be no access to the Locker room.

Coaches Meeting: 9:00am

Field Events begin at 9:30 AM

9:30AM - Boys LJ, Girls TJ, Girls Shot Put, Girls High Jump

11:00 AM - Girls LJ, Boys TJ, Boys Shot Put, Boys High Jump


We will have a parent 1600m run - Max 2 per school per Gender - please email your parent name.



Running Entries on Rolling schedule start at 10:30am Girls then Boys

4x800m Relay Dave Watt (72)

55M Hurdles Dusty Kuzma (76) & Wanda Morton (80)

55m Dash Kim Alcorn (95)

1600m Run John Herborts (66) & Heather Holt (17)

4x200m Relay Brittany Johnson (10)

500m dash Jacqueline Hargrove (07)

1000m John Gross (84)

300m Dash John Lee (84)

3200m Mackenzie Haight (15)

4x4000m Relay Elizabeth Johnston

Field Events

Long Jump Chris Gates (80)

High Jump Dale Wallace (78)

Triple Jump Melanie Burgess (96)

Shot Put Joe Swarm (90)



**************


This meet is in honor of David Cannon. Class of 1974. Varsity for all 12 Track & Field and Cross-Country seasons between 1970-74. 12-Time District, 8-Time Region, 3-Time State Medalist (including State Runner-Up), 2-Time State Team Champion and All-Met in Cross-Country. Still holds GCM 2-mile record. Ran at James Madison University, now a USATF Masters Champion. CEO of Activated Content in Bellingham, Washington, and is training for age group World Indoor mile record. David passed away on October 24th, 2016 of Pancreas Cancer.

https://www.runnersworld.com/masters/age-group-ace-david-cannon

http://masterstrack.com/dave-cannon-dies-60-ran-middle-distances-masters-nationals/

Hello Guys - Few Updates (Dec. 3rd - 12:14AM)

1. It looks like we are going to have perfect weather for the meet - 56 and sunny.

2. Field Events will start at 9:30AM. Running events at 10:30AM. The hurdles will be first event, followed by hand-timed 4x800m - it will give Ivan the opportunity to set the FAT camera back up at the finish line.

3. All Jumps will be 90 minutes - one flight

4. Three jumps and three throws.

5. Please have the athlete pay attention to the event on the track and start checking early. Please have them look at the table with the entries before going for their hip numbers. Tell the clerk their heat and lane - it will make the process quicker.

6. For the substitution - just make the switch and give it to us, I will make sure the names are changed before the results are posted. I want to print the program so the parents and clerks can keep up.

7. One section each gender for the 3200m and 4x800m relays.

8. The winner of event including relays will receive a trophy. Results will be posted by concession and awards will be in the ticket booth.

9. Let's do our best to keep the kids when they are not running out of the infield. The backfield should be open for warm-ups. There are few portable toilets by the track but Door #5 should be open. Please ask the kids not be hanging out in the lobby - they are about 5 events going at Marshall include a basketball event. If the kids are hanging out - we will ask them to go outside.
*Please set your tents up on the upper part of the stands. so, we not blocking the finish line.

10. Blocks - all hurdlers, first 6 sections 55m dash, first 6 heats of 300m dash (in lanes). 4x200m will be waterfalls, one section of the 4x800m each gender, 2 sections of the 4x4.

11. I will have your packet with a copy of the meet program in ticket booth - if you have a payment - please give it to the ticket takers.


Running Events: ALL FINALS (Slow to Fast)

This will be F.A.T. MD, DC & VA Sanction.

General Admission: $5.00 - Cash or Credit Card

Concession will be open. T-shirts will be on sales. Temporary bathrooms will be available, and the building will be open at Door #5.

There will be no access to the Locker room.
12. Let me know if you have any questions, comments, suggestions.

Thanks for coming guys.

Sincerely,

Clifford Wong
Meet Director, 5th David Cannon Memorial Polar Bear Invitational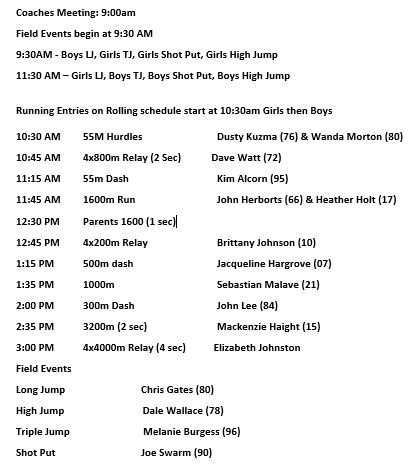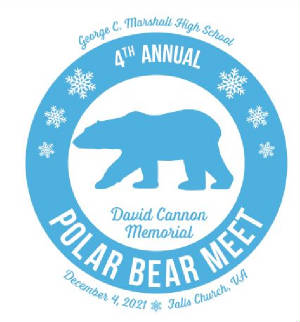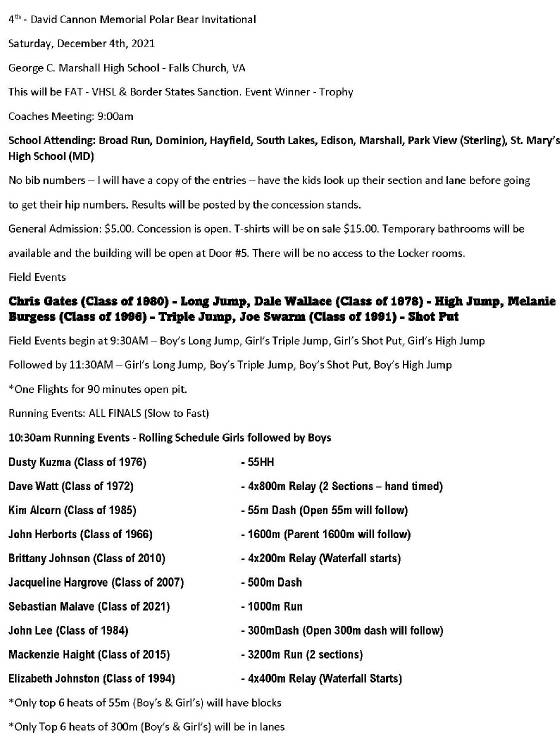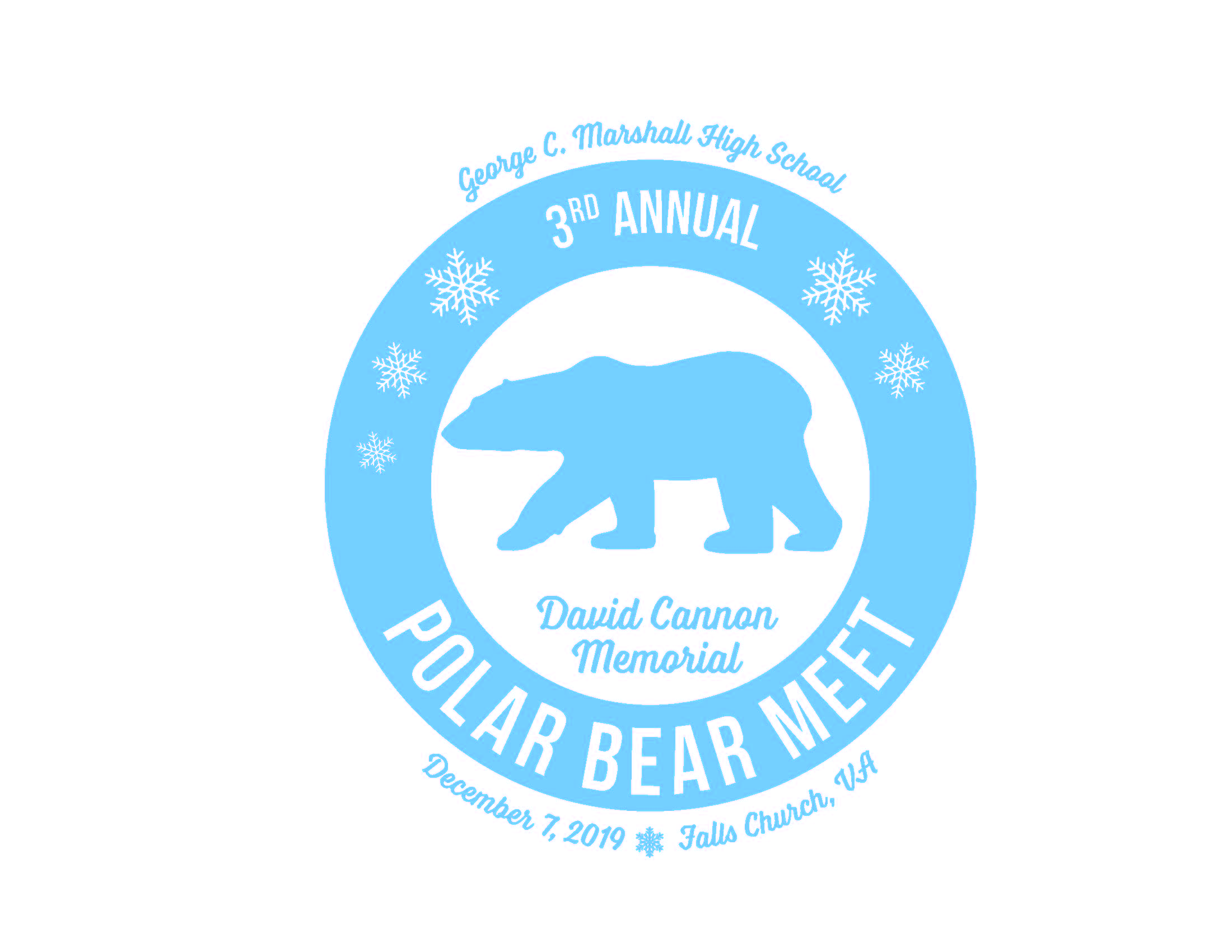 4th David Cannon Memorial Polar Bear Invitational Results
3rd David Cannon Memorial Polar Bear Invitational Results
2nd David Cannon Polar Bear Invitational Results